A line that I got from a dear friend which
I always wanted to share with Ms. Rivers, especially because of
her television show "Fashion Police.
When one oversates the obvious, it's like asking...
Did Rose Kennedy Own A Black Dress?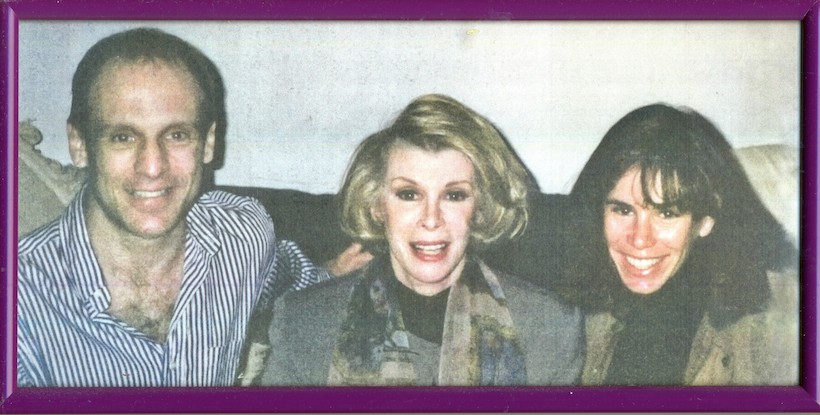 June 8, 1933 - September 4, 2014






Having been a client for many years of God's Love We Deliver, I was given the privilege of having my Christmas delivery (a true feast of food) delivered by a celebrity. My choices were Mayor Giuliani or Joan Rivers. Though the mayor was a fan of opera, the choice wAs obvious.

I tried my best to make my apartment look as nice as possible. When the doorbell rAng, I said through the door "Is that Sparky (her pet dog)? Joan proceeded to bark.

She, her daughter Melissa and a male friend came in, we put away the food and we chatted. I mentioned I think I saw her on DrAgnet, in one of her early actress experiences. I took her back to my bedroom and played the scene. She said it wasn't her, but I really think it wAs.

We returned to my living room and she asked me to tell my story. After finishing that, she said "OK, I saw the Princess Di interview last night, what do you want to know...".



Joan Rivers: Forever in our hearts



-----------------------------------------------------------------------------------

After her passing, there were many tributes to her,
along with clips of her appearances on television over the past five decades.
And each one makes me laugh as always,
something I'm sure she wanted all of us to do.