The Wagner Society of Southern California

Sunday, September 18, 2011
2:00 p.m.
Goethe Institute - Los Angeles, California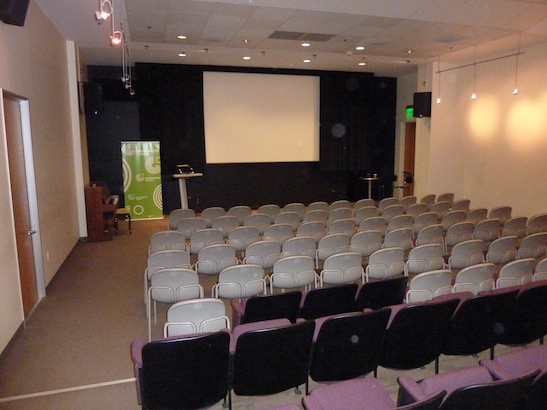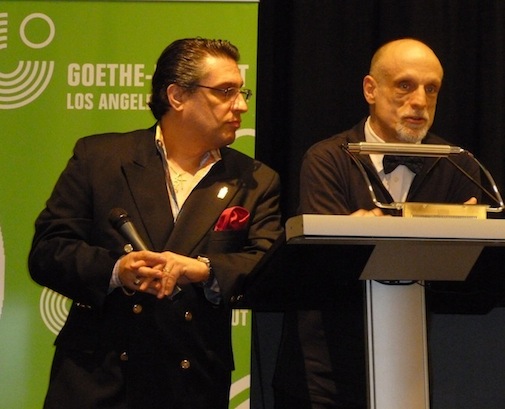 John Mastrogiovanni, President of the WSSC, Donald Collup


My documentary received its tenth public screening with the presentation by The Wagner Society of Southern California on September 18, 2011. The board members and audience gave it a warm reception on a beautiful Sunday afternoon and I think they enjoyed it very much. The screening was preceded by a pot-luck luncheon and afterwards, a memorable dinner was experienced across the street from the Goethe Institute.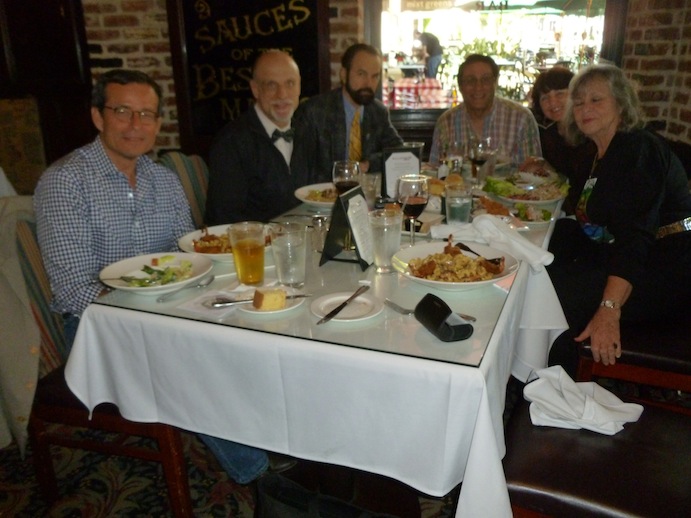 font size=3>From left to right: Robert Torres, Donald Collup, Bruce Bisenz, John Mastrogiovanni, Eva Kirsch and Nina Haro

Paul Lowe, treasurer of the WSSC, was my contact and guide for my wonderful five-day stay in LA. I visited his beautiful home in the hills and he also patiently assisted me in taking photographs of the stars of opera singers on the Hollywood Walk of Fame.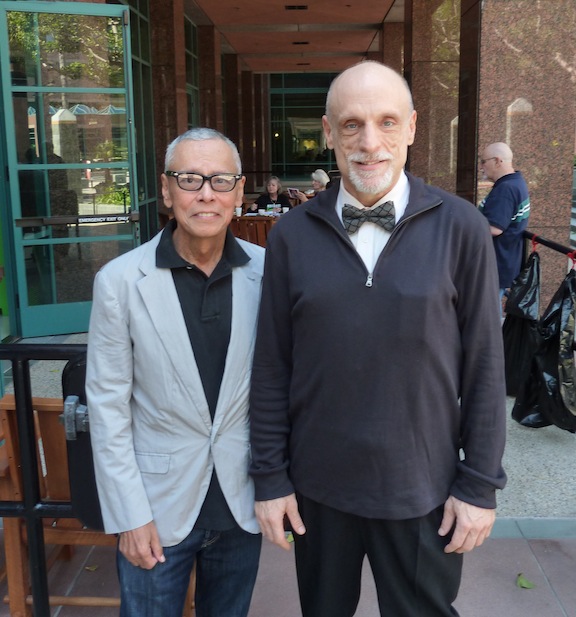 Two meals that I was treated to were lunch at MamaLu's, a Chinese restaurant located in Monterrey Park. When Paul and I entered the restaurant it was quickly apparent that I was the only Caucasian there and the patrons immediately began to stare. But this confirmed that I was about to receive first class chinese cuisine. We had the dish that MamaLu's is most famous for - "xiao long bao": steamed pork dumplings, pork/crab dumplings, Kung Pao Shrimp, flat onion bread and a delicious iced tea.






My second feast was a treat given to us by a WSSC board member, Nina Haro. She is the owner of La Cabana, located in Santa Monica. Great margaritas made with Patron Silver Tequila, a spicy shrimp dish called Camarones Eduardo (with chipotle), a chile relleno on the side made from a fresh chile pasilla and Larry's Flan for dessert.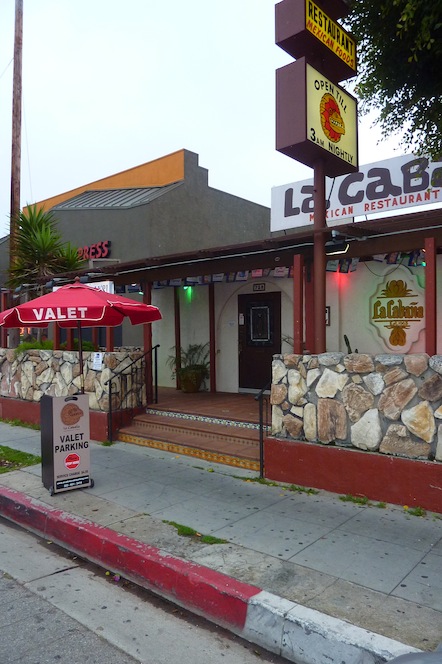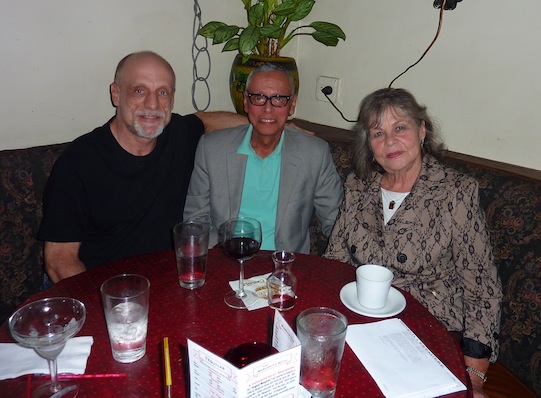 My thanks and appreciation to The Wagner Society of Southern California for the professional presentation and warm hospitality!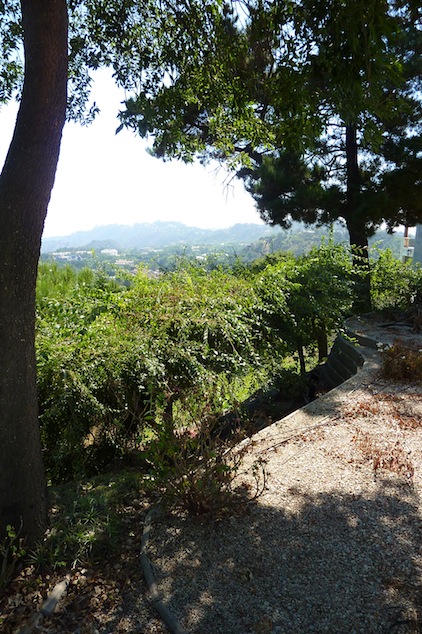 Back to Never before Homepage