The Wagner Society of America

Thursday, October 27, 2005
7:30 p.m.
The University Club - Chicago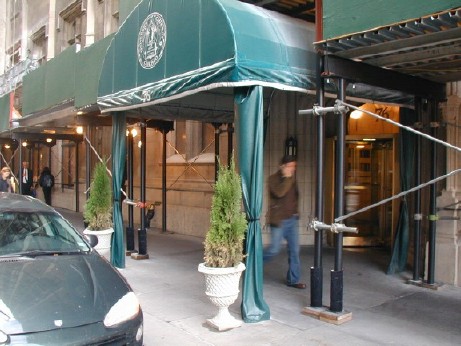 My documentary about Astrid Varnay continued its tour around the United States with a screening for the Wagner Society of America, located in Chicago. The evening began with an elegant dinner at The University Club with eight of its members, along with guest Andy Karzas (a local radio personality and highly respected collector of the vocal art) and my two hosts, J.T. Vaughn and Patrick Bunetta. The dining room of the University Club was a large room with sky-level ceiling, all in carved stone. It looked like a sumptuous set for Tannhauser. The audience of about fifty people enjoyed the movie very much and it was followed by a question and answer session. Many people had heard Varnay sing many times, including the Amneris that she sang with the Chicago Lyric Opera.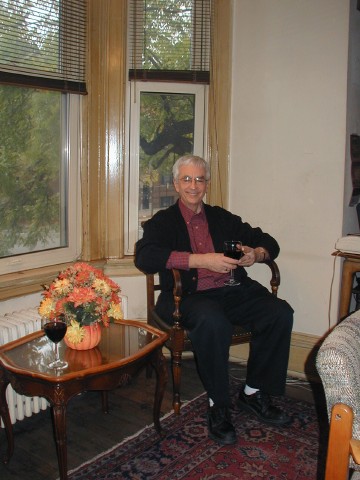 Wednesday afternoon and evening was spent at the home of Andrew Karzas. We talked of singing, our mutual friends, Claudia Muzio and also listened to a tiny portion of his formidable collection of 78s - Dame Clara Butt, an early recording of his beloved Licia Albanese, John Charles Thomas, Michael Bohme, etc. There's nothing like listening to recordings such as these with someone who appreciates this fastly disappearing art: good 'ol singing. Later, we walked a couple of blocks to a sushi restaurant and basically emptied their kitchen.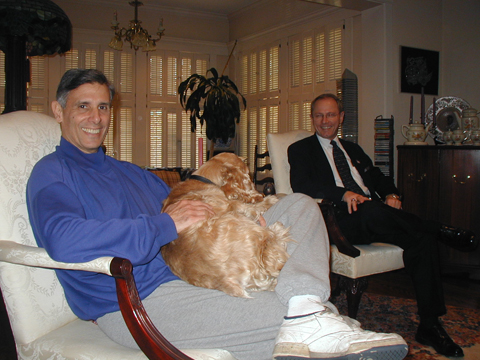 My hosts, J.T. Vaughn and Patrick Bunetta. I had a wonderful and comfortable time staying at their large transition style apartment. They have the cutest cocker spaniel named Cedric. Phoenix tried to play with him but he wasn't having it. Probably because one eye doesn't have great vision. But he was a good host to her anyway.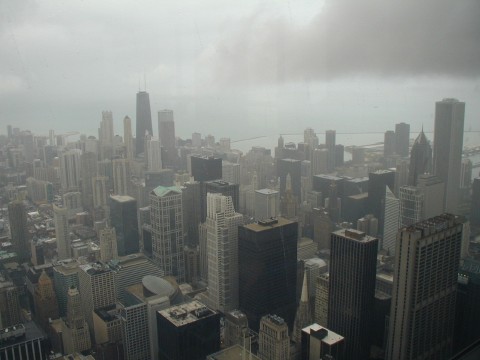 Thursday morning, J.T. and I made a stop at the Sears Tower for a photo-op. Unfortunately, there is no outdoor deck and pictures have to be taken through the glass windows.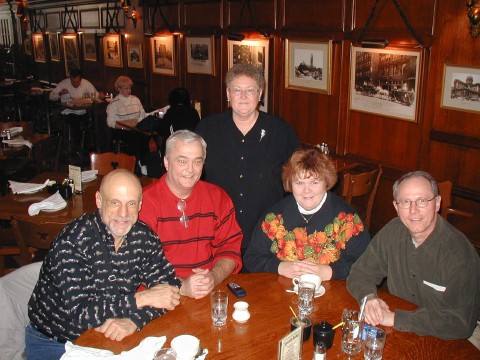 Then J.T. and I met up with three local friends from my Texas Xmas pageant days. The restaurant, Berghoff's probably wanted to kick us out, we laughed so hard and loud. I had a fabulistic time! From left to right: me, Doug Johnson, Elaine Ostrem (standing), Mary Kay Samaan, and J. T. Vaughn..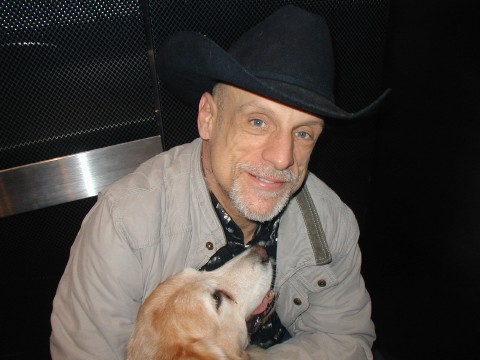 R

Phoenix probably wasn't use to the heavy social schedule and is looking forward to our return to New York and our regular routine.