Astrid Varnay

CLosing The Door Of Her Career


Having screened my documentary, "Never before" to various Wagner Societies across the country, I have decided to make available to a wider audience the clips of Mme. Varnay that were used in the documentary. I have included some of her singing and also chose to include two narratives - her letter of introduction to the Met and the saga of saving a Met Götterdämmerung, which are read by me.

As you will hear, Mme. Varnay exhibited great insight into all things operatic, displayed a sparkling sense of humor and, at the same time, was touchingly poetic.



An all-too-brief 15-second silent and somewhat motionless video taken with my digital camera
on the day of my conversation with

Astrid Varnay

May 22, 2003



December 6, 1941:



...on April 25, 1918, Alexander Várnay and Maria Jávor gave birth to a daughter named:



An important addition to the family in the mid-1930s was: a radio.



The ultimate decision to change from piano to singing came about when Astrid Varnay was walking past Steinway Hall in New York one day. When she heard the horrific noises of practicing singers - she said they sounded like cattle in an abbatoir - she decided then and there to ask her mother for singing lessons so she could prove she was better than that.



Flagstad recommended that Varnay work with an authentic Wagner expert, Hermann Weigert, and he became Varnay's conservatory. Thus began a flourishing artistic and personal relationship:



After her initial Met audition, Johnson asked her to write a letter of introduction, including information about her studies and repertoire. Keeping in mind that she was all of 22 years old, the letter read as follows:
(DONALD COLLUP)



Edward Johnson directed her to discuss her contract with Columbia Artists manager Andre Mertens. He waived all commission charges except for concert work, but he also thought the name Violet Varnay was not appropriate.



Edward Johnson now helped take care of Astrid Varnay's vocal capital.



Just six days after her debut,Astrid Varnay replaced Helen Traubel as Brünnhilde in Die Walküre.



In February of 1942, she sang the first of three non-Wagner/Strauss roles, participating in the world premiere of Menotti's The Island God in the role of Telea. Having sung this and performances of Elisabeth in Tannhäuser, Ms.Varnay had now performed five roles that she had never sung before in the space of a little over two months.



Paul Althouse:



Charisma:



Salome: the right house vs. the right voice and Teresa Stratas:



The difficulty of learning the role of Senta



The London Farewell of Kirsten Flagstad



A contract at Bayreuth launches an international career



Saving a Met Götterdämmerung at the last moment
(DONALD COLLUP)



Astrid Varnay covered Zinka Milanov in performances of Cavalleria rusticana.



The importance of the Italian language was always a factor in the singing of Astrid Varnay.



Singing the role of Elektra



The Marschallin: Ich werd' jetzt in die Kirchen gehn



The Marschallin: Ja, ja.



One of the many varied subjects we talked about was make-up.



The influence of the ballet and dance



In the recent past, Mme. Varnay had turned down all requests for interviews (a word she disliked, by the way) but graciously consented to this one. We discussed what the purpose of this conversation was and how it would be made public.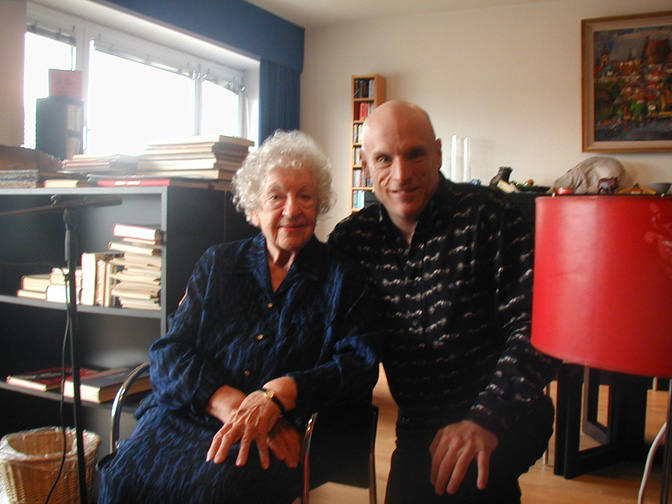 Back to Never before Homepage