Astrid Varnay

CLosing The Door Of Her Career


Having screened my documentary, "Never before: The Life, Art & First New York Career Of Astrid Varnay" to various Wagner Societies across the country, I have decided to make available to a wider audience the clips of Mme Varnay that were used in the documentary. I have included some of her singing and also chose to include two narratives - her letter of introduction to the Met and the saga of saving a Met Götterdämmerung, which are read by me.

As you will hear, Mme Varnay exhibited great insight into all things operatic, displayed a sparkling sense of humor and, at the same time, was touchingly poetic.



An all-too-brief 15-second silent and somewhat motionless video taken with my digital camera on the day of my conversation with Astrid Varnay at the home of Donald Arthur in Munich, Germany on May 22, 2903.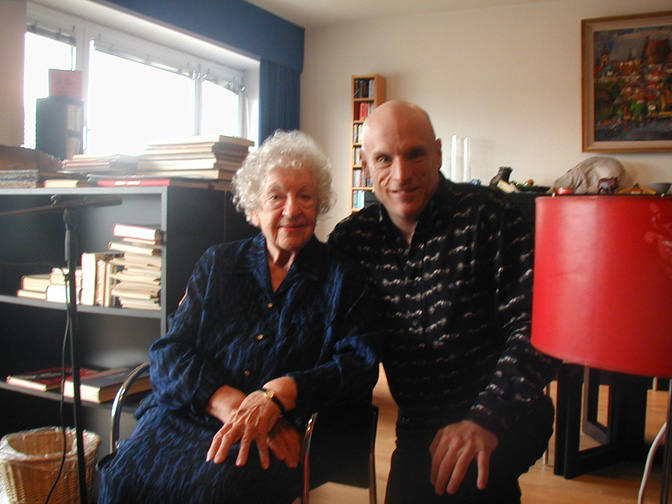 Back to Never before Homepage