Private Screening

Sunday, May 22, 2005
8:00 p.m.
The Home of Jack Mastroianni

A lovely evening occured at tthe beautiful apartment of artist agent Jack Mastroianni, planned by Kit Gill and a good time was had by all. The guest list was an array of celebrities, all who knew, heard or loved Astrid Varnay: Alfred Hubay, former house manager of the Metropolitan Opera, Christopher Raeburn, recording engineer known for the Solti Ring, Nora London, wife of the late George London and Anne Midgette, music critic of the New York Times. Before the screening, we were served a delicious picnic supper of chicken salad, tomato salad, pasta salad and a great strawberry shortcake.

Before the screening, our host read the greeting that Mme. Varnay had written for the Wagner Society of New York's screening this past April 27. And even more poignant was the fact that today was Richard Wagner's birthday, James King's birthday and it was two years ago to the day that I met Astrid Varnay. Jacks's 42-inch screen and wonderful sound system provided a great visual and audio experience for the five guests.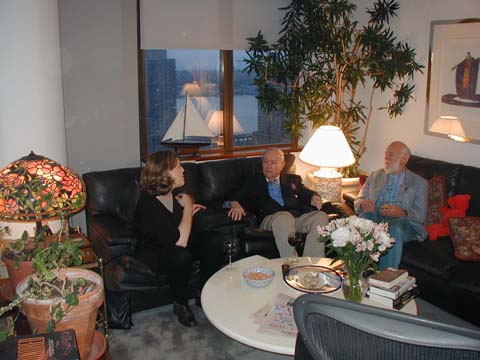 Anne Midgette, Alfred Hubay and Christopher Raeburn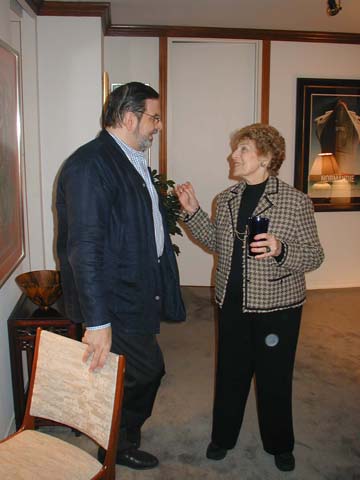 Jack Mastroianni and Nora London
Back to Never before Homepage