William Tracy Garber

January 21, 1928 - May 8, 2006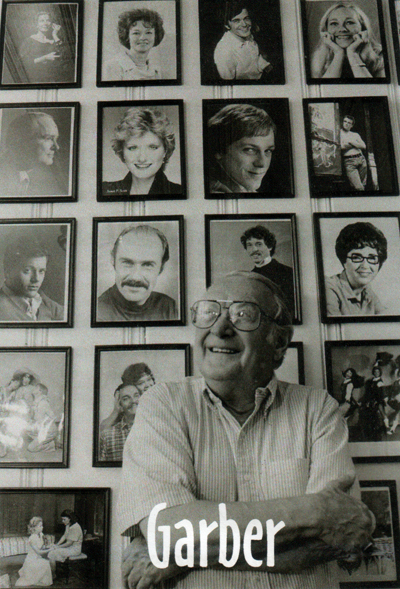 As I gaze out on this ocean of faces, it occurs to me how many of you are connected here as lovers, friends, husbands, wives, ex-husbands and wives, because of Bill Garber. So many paths would not have crossed without Bill Garber. William Tracy Garber was his full name, but most people knew him by only one name, Garber. Right up there with Cher, Madonna and Brando. Very few inidividuals can get away with that honor, but Garber was big enough, birght enough and certainly LOUD enough. Being heard was never a problem. He spoke like a man of the theater, which he was. Theater was his passion, along with his family and friends, and you all know that he was a VERY passionate man. The term "purple Jesus fits" comes to mind as one way to describe a certain aspect of his passion. Yes, his language could become quite colorful. But passion can be a wonderful part of living and when lavished on friends, family and art the results can change your life. Theater has certainly changed ours. Stage experiences can endure forever in the spirit, can be seen repeatedly and effect the heart and sould over and over again. Garber was very aware of this and called many of these theater treasures his "old friends." Tonight we would like to inspire you with excerpts from some of these old friends...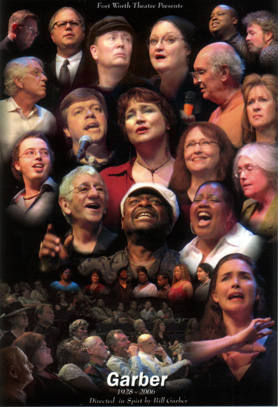 A Jewish milkman and his wife are so busy with the demans of daily life that they realize they have forgotten to ask themselves a very improtant question. David Coffee as Tevye, and Debbie Brown as Golde in Fiddler On The Roof.

A very special friendship proves to the cyncial minded that you don't have to see something to believe in it. Todd Hart as Elwood P. Dowd and B.J. Cleveland in Harvey.
A whole new perspective on living emerges as residents of Spoon River Cemetery share their stories. Jerry Russell and Suzi McLaughlin in scenes from Spoon River anthology.

A British teacher and a Siamese concubine cross cultural barriers to help a man they both love. Debbie Dacus as Anna and Lois Sonnier as Lady Thiang in The King And I.

In a cemetery outside of Grover's Corners, the spirit of a young woman has an epiphany about life. Diane Simons as Mrs. Webb, Lorca Simons as Emily and Ross Morgan as the Stage Manager in Our Town..

Reflections on Garber by Dick Harris followed by introduction by B.J. of a musical number by Jubilee Theater.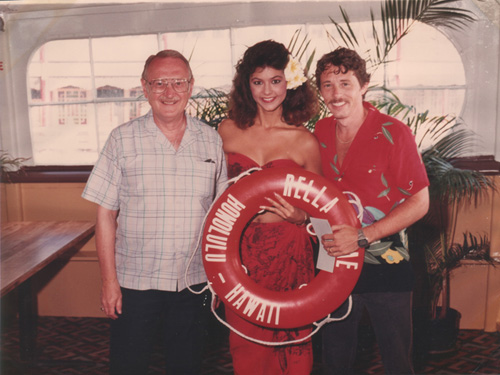 Saints and poets, maybe... Bill Garber was not quite a saint or a poet, but he came close at times. He certainly loved poetry, loved to read or interpret it, as he liked to say, to anyone who was willing to listen.

One of his favorite poets, Joyce Spiegel, who I believe is sitting here today, wrote a poem that most of us can relate to at a time like this. How to write a poem. "Rub two hurts together and let the words fly." Losing someone like Garber can create a hurt that makes poets of us all. But we don't hurt or his life, because he had a wondeful life.

William Tracy Garber was born on January 21, 1928 to Ruth and Tracy Garber, two of Strasbourg, Ohio's favorite people. As a child he was exposed to all the wonders a rural Ohio community has to offer, from working on the farm to seeing productions of the local dramatic society. He was a cheerleader in high school, managed the school basketball team, and made lfielong friends with the 27 other members of his gradurating class, 20 of whom were at the reunion he was attending in early May.

Bill proudly served our country in the army occupying Italy after World War II, and there he met more lfielong friends (Bob Carr, now a New Orleans media personality, and Lucy and Elvie Solerii, two captivating Italian sisters in the charming seaside town of Garritsia).

But theater was calling Bill home. Armed with a degree in theater from the college of Wooster, he made his way to Texas and began a journey that would bring all of us together. While working on his masters at TCU, under Dr. Volbach, Bill started spreading his wings to the local dramatically minded. Summer theater at TCU, planted a seed but eventually gave birth to Fort Worth Theater, Casa Manana, Hip Pocket Theater, Stage West Theater, Circle Theater, Jubilee Theater and who knows...

When the Fort Worth Community Theater moved from the Sylvania Playhosue to this building as the major tenant in 1966, Scott Theater board chairman George Q. McGowen said, "Well, Billy, we've buitl you a theater." They certainly had, and for the next 27 years Bill put a face and a personality on this beautiful place.

He retired managing the Scott in 1993 and other performing venues took up much of his time. Such as reading poetry to the patients at the James L. West Center, touring patrons through the Amon Carter Museum of American Art as a docent, and narrating bell choir concerts with the Dorothy Shaw Bell Choir on his travels with dear friends F. Howard and Mary D Walsh.

Through it all he continued to share his passion with family and friends, who were always the most important part of his life. And here we are, family and friends, here to say, "Thank you Bill, we love you Bill, we will keep you in our heart and souls forever."

A show that would have been destined to become an "old friend", the musical "Wicked" has a lyric that expresses the effect that Garber had on us all. "Who can say if I had even changed for the better? But because I knew you, I've been changed for good."
---Jeff Heald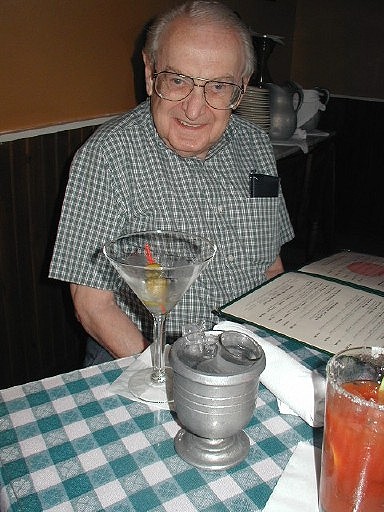 Email host:
donald@collup.com