In memory of our teacher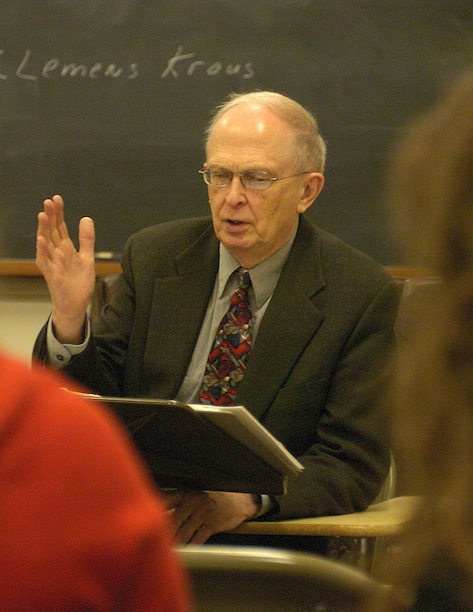 Jesse Wayne Conner

January 5, 1929 - May 9, 2008



Wayne Conner, 79, a retired operatic tenor, teacher at the Curtis Institute of Music, the Academy of Vocal Arts and Peabody Conservatory, and engaging classical-music radio personality, died Friday of liver cancer.

Born Jesse Wayne Conner in Dallas, he received a bachelor's degree in accounting from Southern Methodist University and was working for a law degree when friends urged him to consider singing instead. He was accepted at Philadelphia's Curtis Institute, where he was a student of two distinguished teachers - Richard Bonelli and Martial Singher, both successful operatic and recital performers. Mr. Conner also held a graduate degree from the Peabody Conservatory of the Johns Hopkins University in Baltimore. Winning the 1956 Walter Naumburg Competition brought him national recognition. After his New York debut at Town Hall, he appeared mostly as a concert singer with the Zagreb Philharmonic, the Philadelphia Orchestra under Eugene Ormandy, the Philadelphia Chamber Orchestra, the Marlboro Music Festival, the Baltimore Bach Society, and the Bethlehem Bach Festival. He also performed with the Philadelphia Lyric Opera Company, and for years was tenor soloist at Congregation Keneseth Israel in Elkins Park and First Baptist Church in Philadelphia. Thanks to his longtime Marlboro connection, he recorded Brahms' Liebeslieder Waltzes for Columbia Records with Benita Valente, Marlene Kleinman, Martial Singher, Leon Fleisher and Rudolf Serkin. He gave numerous recitals at the Phillips Gallery in Washington, the Philadelphia Museum of Art, and the Palace of Fine Arts in San Francisco.

As his singing career wound down, Mr. Conner became better known to Philadelphia as a talker: For 30 years he was producer and host of WHYY-FM's Singer's World and Collector's Corner, heard across the country on National Public Radio, and for 12 years, into the mid-1990s, he produced and hosted The Sunday Opera on WHYY. His pre-concert lectures continued until weeks before his death, most recently at the April 8 recital by Juliane Banse sponsored by the Philadelphia Chamber Music Society.

His work for the Peabody Conservatory in Baltimore, where he taught voice and vocal literature for 44 years, included organizing and administering a series of weeklong master classes with many of the greatest opera stars to emerge in the second half of the 20th century. He also taught at New York's Mannes School of Music.

A celebration of his life will be held at 4:30 p.m. June 4, at the Curtis Institute, where he had taught since 1985. In lieu of flowers, donations in his name may be directed to the Vocal Studies Program at the Curtis Institute of Music, 1726 Locust St., Philadelphia 19103.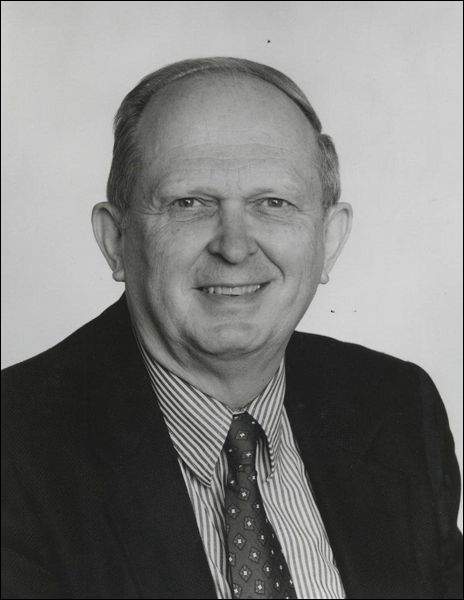 Deposuit / Loge / Non t'amo piu / Ernie Ligon / Jussi / Montserrat Caballe / Martial Singher / conductors / the LP collection / Singer's World / The role of Pelleas / Brahms Liebeslieder / Opera Lit / promting Marriage of Figaro / Richard Bonelli / Rittenhouse Claridge / Marlboro / Lee / Peabody Conservatory / Coach / Stokowski / encyclopedic knowledge / Lohengrin Act II interlude / Caballe cancellation / Mannes College of Music / Manning Street / Mengelberg's Mahler 4th / child-like passion / St. Matthew Evangelist / He loved to teach / forward placement / Curtis Institute

"an eminent educator" ... Rudolph Nyhoff, M.D.

If you would like to contribute one-to-four-word personal memories, please write to:

Donald Collup