Santa Fe Opera 2000

(By clicking on an opera's title, a panorramic picture taken at approximately 8pm each of the nights of opera)



Saturday, July 29, 2000


Our flight was delayed due to a Clinton entourage.They wanted to put Leila and I in a regular coach seat. I was then bumped up to first class. I drank out of glass instead of plastic.

We got lost looking for Ten Thousand Waves and had to cancel. Rained cats and dogs and Leila went nuts.

Great food at The Blue Corn Cafe. Saw a cowboy hat shop that looks promising..

Days Inn wants to charge five dollars a day extra for Leila.


Sunday, July 30, 2000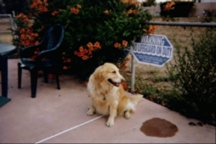 Leila and I lounged around the pool this afternoon. I swam a bit and she stepped into the water up to her belly before her daddy got her out. She then rolled in the grass.

After a nap, Carl, Leila and I drove out to the opera house to get an idea of travel and then on out to Camel Rock. I'm surprised it's still standing. There's a high wire fence around it now, sort of like Stonehenge... We walked behind in the rough landscape and Leila found a delicacy, much like the delicacies she finds occasionally in Riverside Park, if you know what I mean...

Wes topped by Furr's cafeteria - in the same place it was in nineteen sixty eight - for their jalapeno cornbread and it is still delish. After taking Leila home, Carl and I had dinner at the local Cowgirl Hall of Fame: cracker breaded fried catfish with jalapeno tartar sauce and mud cake. Fabulous. Cocktail at the Paramount, one of two gay bars but barely. It was straight tonight...

Carl misses Wryly terribly.

Leila has forgotten about Riley.

The weather is wonderful.


Monday, July 31, 2000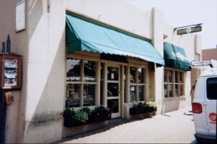 Leila and I walked around town shopping. We met Carl for lunch and then...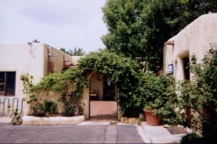 I did more shopping. Bought a feng shui waterfall at a beautiful little store called The Ark.

While Carl and I were eating dinner, there was a single clap of thunder that made us jump out of our skin. It was incredible. I immediately thought of Leila and told Carl she probably hid in the bathtub.

We went back to the hotel to check on her and she was in the tub as predicted.

We saw Rigoletto tonight. It was very good. Elizabeth Futral was the star of the evening singing Gilda and pulling numerous high notes out of thin air. Martin Thompson/Duke and Kim Josefson/Rigoletto were uneven but delivered high notes throughout. The electronic thunder in the storm scene sounded eerily real and authentic. Richard Buckley conducted with some strange choices of tempi. During the single intermission, I met a group from the opera mailing list, Opera-L.

The Opera House was renovated, improved and generally spruced up last year. It is very beautiful now and completely covered from the elements. There are even sail-like structures on at the left of the audience to prevent wind from blowing into the pit.


Tuesday, August 1, 2000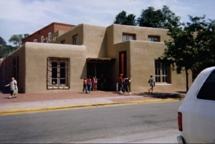 After lunch, the three of us visited the Georgia O'Keefe Museum. It is a perfectly sized museum for non-museum goers: small. The collection starts with her charcoal works on paper and continues on to canvas and oil. Carl had given me a brief background on her works as she was one of the subjects at his convention of therapists. My favorite was "Pelvis 7" - the pelvis bone of a steer through which one saw a moon in a deep blue sky. This will hang in my NY apartment when I get back. No, not the original but the poster... Near the end of our visit, we happened upon a docent. She was good, but it occured to me how wonderful my Fort Worth actor friend Bill Garber would be; he's a part-time docent at the Amon carter Museum in Fort Worth. We listened, sitting on the floor and Leila laid down also. She wanted me to "rough-play" with her in front of everybody, but that was not to be.

Tonight's performance of Le Nozze di Figaro (in Italian) was disappointing. Ornamentation was implemented subtly but not tastefully. Acts I and II were back to back - no intermission - in the Santa Fe tradition (performances start at 9pm). Kenneth Montgomery was responsible for too, too many fast tempi which most of the singers couldn't handle. He also offended me with his adding beats to the score (i.e., in Se vuol ballare, every fourth measure of its opening theme was in 4/4. This also happened in the Count's aria. Bizarre. It ain't written that way.

First, the brief good news:
Figaro/John Relyea: The star of the show. He was the single and only singer who "sang" his role cover-to-cover. I heard clear pitch, rhythm and excellent vocal quality. All, and I mean all, of the other artists, turned their roles into character parts and one longed for them to just shut up and sing.

Countess/Alwyn Mellor: She had a distracting vibrato and she was not good friends with her high notes. Also, Susanna should have taken the Countess' scales up to high C in the Act II trio, though it is not written that way, but traditionally done.

Count/Jochen Schmeckenbecher: His interpolated high notes in Act III were not good and the aria was very clipped and choppy. The last page was not good at all. And will someone Puhlease tell him to change his name?

Susanna/Catryn Wyn-Davies: At first, I missed a core to her sound, but one got used to that. Again her Act IV aria was too fast and the cadenza thrown in at the end was very out of place.

Cherubino/Joyce DiDonato. She suffered in Non so piu, going sharp on high notes and always behind the beat.

Marcellina/Judith Cristin: Not the most beautiful voice in the world, but she acted her role to the hilt. After all, she's owned this role at Santa Fe for almost twenty years.

Bartolo/Kevin Langan: Not good high note production. I find it hard to believe he's essaying Baron Ochs at the Met next season. I don't hear the Ochs low E in his voice.

At intermission, I had an appointment with Marie from the Opera-L mailing list. It turns out she was the personal secretary for Rita Streich. One anecdote she told me was that Streich fully intended to retire in Phoenix, AZ but died before she could.


Wednesday, August 2, 2000


This morning, Leila and I spent some time by the pool where we met two astrologers from Boston. They were on their way to Sedona, AZ.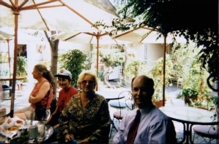 Today was a small luncheon for subscribers of Opera-l (the opera mailing list) who were attending the "critic's week " at the Santa Fe Opera. There were about nine of us and the discussions were interesting and mainly between the same three people. I jumped in with a short single comment occasionally but the rest, including me, just listened. We also discussed what a legacy John Crosby has left the opera world, his heart attack last year and conducted Countess Maritza five days later.

The house came up in conversation and the recent renovations of fhree years earlier.

1. The two roofs now meet/do not touch but overlap = no more rain.
2. About six sail-like structures are on the hill on audience left to prevent the wind from disturbing the audience = no more cold wind (sort of).
3. The balcony is now about three times biigger = more ticket sales.
4. Many new facilities, including dressing rooms, rehearsal space = better operation of the house.
5. A public open air area on the left dedicated with a bust of Stravinsky.
6. A similar-one-to-the-Met's gift shop, if you know what I mean.
7. An entrance from the highway for the public only.
8. Richard Gaddes, former assistant to John Crosby some 15-20 years ago, became head of Opera Theater of St. Louis for over a decade and is now returning to take over the reins as General Manager. This was John Crosby's last season as full time manager; he will return next year toconduct Strauss' Egyptische Helen.

Tonight was Henze's Venus and Adonis. One 1 hour and 10 minutes of constant loud music. Not deafening, just everythinng was full throated. The saving moments were the performances from the six Madrigalists, made up of apprentices. The precision (women singing tons of parallel seconds with wonderful blend, almost vibratoless) and mastery of such incredibly difficult music, mostly a cappella.

For obvious reasons, I can only say that Lauren Flanagan and Stephen West sang rather strongly throughout: 1st prize in stamina. People are saying, however, that she is spell-binding in the role. She's sort of like an Eleanor Steber: I can sing anything. Sung in German, I was able to understand one word once: treue. Otherwise, inaudible due to the constant forte of the orchestra. And even if there were a handful of players, it was at their strongest dynamic.


Thursday, August 3, 2000


I subscribe to an "affirmation" mailing list and today's was particularly apt:

Today, I will take good care of my health and my body.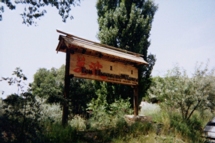 Carl and I indulged ourselves today by visiting Ten Thousand Waves, a Japanese bath house nestled in the hills of Santa Fe.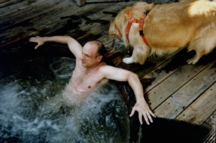 First, we soaked in a hot tub - 104/106 degrees. Then we each received an herbal wrap: body size thin towels with essences of wintergreen, St. John's Wart, peppermint, and lemon oil; wrapped three thick, cold towels on the neck/forehead and cucumber slices on the eyes, occasional spray of rose water on the face. Then a sauna for about fifteen minutes followed by a quick cold shower. We each then got an excellent massage.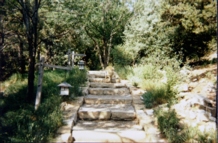 We walked out light and relaxed, but not tired. P.S. I purchased their exclusive processed nightingale droppings (used as a facial treatment) to share with my friends back in New York.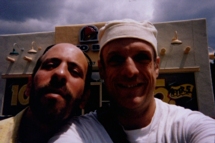 Jonna, we ate at Taco Bell in your honor.

For dinner we returned to the Cowgirl Hall of Fame restaurant where I had calamari with diablo salsa and soft tacos with chunks of salmon.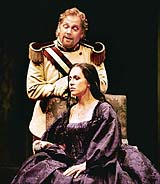 Tonight was Rossini's Ermione, a rarely performed opera. It was a virtuosic performance of staggering bel canto singing. They performed this difficult music easily and tirelessly, not to mention flawlessly. Every number was a brilliant coloratura showpiece for the three outstanding principals. The orchestra, under the direction of Evelino Pido, played the music like chamber music with wonderful solo moments from various wind instruments in the typical Rossini style. This conductor was very involved,

Alexandrina Pendatchanska (Ermione) - Like Cecilia Bartoli, this Bulgarian soprano studies with her own mother. A name like Gencer comes to mind when listening to her. She is intensely committed to delivering dramatic and vocal effects. Unfortunately, the name Suliotis also comes to mind. As exciting and fearless as she was, her abrupt chest voice notes could do her damage. She is only 28.

Sara Mingardo (Andromaca) - Again, a true coloratura mezzo with a sound like a rich man's Ewa Podles, but with greater beauty of tone.

Gregory Kunde (Pirro) - The third virtuoso of the night. He was singing high Cs and Ds all night. People said this was not a good night for him, but who cared.

Tenor Barry Banks (Oreste) and bass Charles Castronovo (Pilade) offered the same level of singing in their smaller roles.

It was a Jonathan Miller production: three wallls with some doors, a chair or two, all in gray colors. The costumes were very plain and eighteenth century-ish. The startling thing is the singers hardly moved at all. They weren't stiff, they just sort of posed all night. If this causes great singing, so be it.

There was a bit of unintended humor at the beginning of the performance. During the overture and opening chorus of this performance there was a tremendous display of lightning off to the north and east of the theater (no thunder or rain, just bolt afterblot of lightning). Then the chorus sang of the fall of Troy, exclaiming"all was changed in a flash of lightning." Brought the house down.


Friday, August 4, 2000


My last day in Santa Fe was a very pleasing climax. Leila and I first went into town and took some Kodak moments of places we had visited.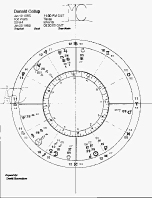 Then I met with a local astrologer, Tom Brady, who gave me an excellent reading, in that he didn't tell me anything that was not based on the chart. I learned a lot and found out that the next two years are very important.

Our last night at the opera: Strauss' Elektra. As Carl and I walked toward the house, he stopped by the box office for some reason. He returned with a wonderful present for me: afront row/center seat. I was ecstatic and gloated marvellously to the members of Opera L.

When I went down to get settled, I stood and watched/listened to the orchestra warm up. All of the 101 players were furiously practicing their difficult passages and the cacophony was striking. It comically reminded of Wednesday night's Henze opera.

Elektra/Mary Jane Johnson: Surprisingly, she sang this role with a good amount of ease. Her voice is not very attractive in the upper middle, but it blooms as she goes into the upper range., which this role visits many times throughout the evening.. Her diction, as with most of the cast, was very excellent. One could say it was Bayreuth diction: every single consonant was clearly enunciated at length.

Chrysothemis/Susan B. Anthony: She sang beautifully, but she was the only performer who did not enunciate as clearly and dramatically as the others. As a result, she was less interesting to hear.

Klytemnaestra/Judith Forst: She ended up being the star of the evening. One never worried about her top notes and she chested mightily and frequently. A role for a singer in the twilight of their career, she garnered the most applause and bravos.

Oreste/Greer Grimsley: A wonderful singer with resonance coming out of every pore of his being. He had great top notes and his diction was excellent. His upper range vowels reminded me of Simon Estes. And that's not a compliment...

Aegist/Ragnar Ulfung: This Swedish tenor has been singing at Santa Fe in every season sinced the sixties. He was in superb form, as always. He must be in his early seventiees.

The serving women at the beginning of the opera were just as proficient in their delivery as the principles. One rarely hears this music sung with such communicative powers. The Fourth Maiden, whose name I forget, was superb. This role is always assigned to a budding young dramatic soprano, a future Elektra if you will.

The most memorable moment - "Whose blood must flow?: Elektra grabbed and threw to the side Klytemnaestra's left crutch, Klytemnaestra loses her right one and Elektra ran over and kicked it out of reach.

The orchestra played extremely well for John Crosby, the conductor, as well they should. It was a somewhat slow Elektra, but his choice of tempi permitted one to hear things that one normally doesn't hear in this brash score. Mr. Crosby is in failing health and an oxygen tank was near if needed.

Thanks to Carl, this is the first opera I have "seen" in seven years, the first time I have been able to "see" dramatic action and it was a wonderful ending to a great week.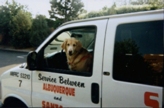 Return to Ope-ra
Go to my Home Page