Astrid Varnay
The Final Conversation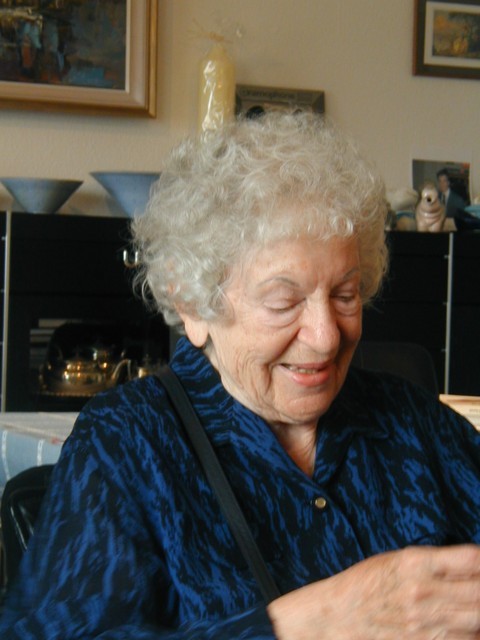 My story about this wonderful day actually begins more than a year ago. Donald Arthur, the co-author of the much heralded biography "55 Years in Five Acts: My Life In Opera" contacted me, requesting a copy of the Die Walküre broadcast of February 3, 1951. This was one of two occasions that Mme. Varnay and Kirsten Flagstad, sang on the same stage together, Mme. Varnay singing Sieglinde and Mme. Flagstad portraying the role of Brünnhilde. This particular performance also marked the 16th Anniversary to the day of Mme. Flagstad's Metropolitan Opera debut in the role of Sieglinde. The other occasion of their collaboration was again in the same opera the following May at Covent Garden, Mme. Flagstad's farewell to that house; this time, Mme. Flagstad requested the opera but asked that she sing Sieglinde and that Mme. Varnay sing the role of Brünnhilde.

I most happily sent to her this recording as well as the other eight broadcasts from the 1950s: Der fliegende Holländer, Elektra, Der Rosenkavalier, Tannhäuser (Mme. Varnay singing Venus), Die Walküre (Mme. Varnay once again singing Sieglinde), Parsifal, Tannhäuser (Mme. Varnay portraying Elisabeth) and her final Met broadcast as a leading soprano of the company, Tristan und Isolde. After the copies were received, Mr. Arthur called me from Munich to thank me and gave me a thrill by putting Mme. Varnay on the phone. She sounded exactly like her voice from a 1951 intermission feature: young, vibrant and glowing.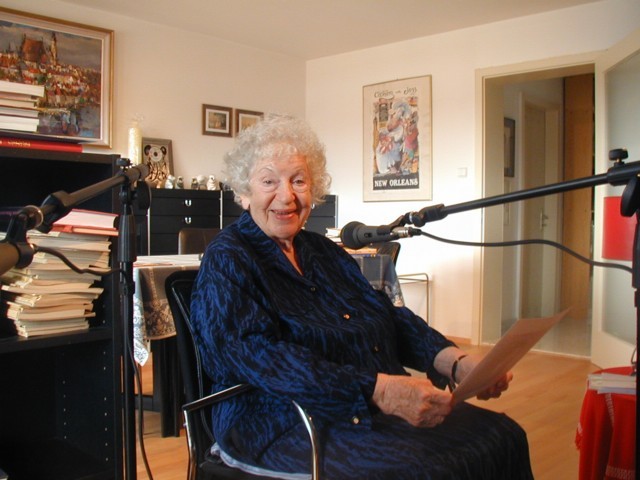 In early January of 2003, soprano Tobé Malawista gave me a trip to Paris to attend one of her entertaining Mirror Visions concerts. I then seized the opportunity and respectfully requested to Mr. Arthur if I could record a conversation with Mme. Varnay, concentrating solely on the 1950s and talking about things not fleshed out in her wonderful biography.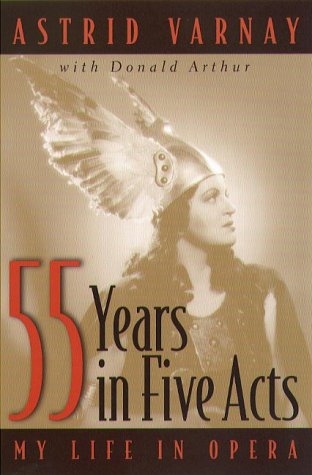 A couple of weeks later, I received the good news that Mme. Varnay had graciously consented to speak with me "because he has been so nice to us." I later found out that Mme. Varnay has received dozens of requests for interviews and has turned down 95% of them. I then started preparation, first by asking my friend Jack Stein, to read to me the biography, which, by the way, is enthralling and can be considered a how-to book for any aspiring singer. I took lots of notes and made myself as familiar as possible with her rich life, a life that never experienced a wrong turn.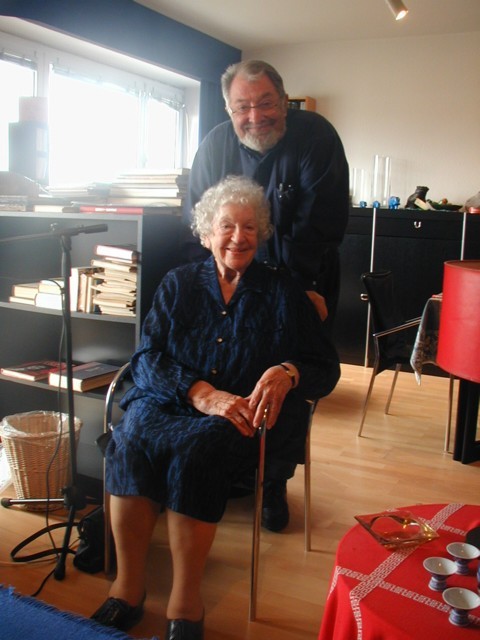 Astrid Varnay and Donald Arthur




A week or so before my departure, Donald Arthur suggested I call Mme. Varnay myself to arrange the date. He was leaving for Malta at the end of May and the conversation was to take place at his Munich apartment. I called her and we decided on May 23rd. I uttered the word "interview" and she kindly remarked that the word gave her a feeling of slight pressure. I replied that I was going to be a bit nervous myself and she calmed me by saying:




"A voice was placed in my body by a deity; other than that, I'm a plain person"



Upon my arrival in Munich, I called Donald Arthur and he informed me it would be better if the interview took place on the 22nd as he needed the time alone to get ready for this much needed vacation. This was a propitious decision as May 22nd turned out to be the 190th birthday of Richard Wagner, the composer whom Mme. Varnay championed for decades in the world's opera houses, including, of course, the composer's house in Bayreuth.


Though I covered about half of the material I wished to, we discussed her mother's teaching, the charisma of an artist, we touched on the roles of Elektra, Salome, Senta and the Marschallin, the singing of the 1950s, the 1951 London Die Walküre, Paul Althouse, her beloved husband Hermann Weigert, colleagues such as Rise Stevens, Hans Hotter, Jarmila Novotna, Randolph Symonette, Zinka Milanov, Ljuba Welitsch and Ramon Vinay, vocal longevity and other subjects. After our conversation ended, Mme. Varnay told me that this would be her last interview. She feels all has been said already. She feels that at her age, she has tired of being a representative of the operatic theater: when she closes the door, she would like to belong to herself.

After we finished the conversation, my good fortune continued in accompanying Mme. Varnay and Donald Arthur to their favorite Chinese restaurant, China City. Over their dinners of albacore tuna and mine of beef with spicy vegetables, we talked of mutual friends, funny experiences in the business, more about Mme. Varnay's debut and international intrigues going on in the Middle East. This restaurant, by the way, was where they began to write her wonderful biography 55 Years in Five Acts: My Life In Opera.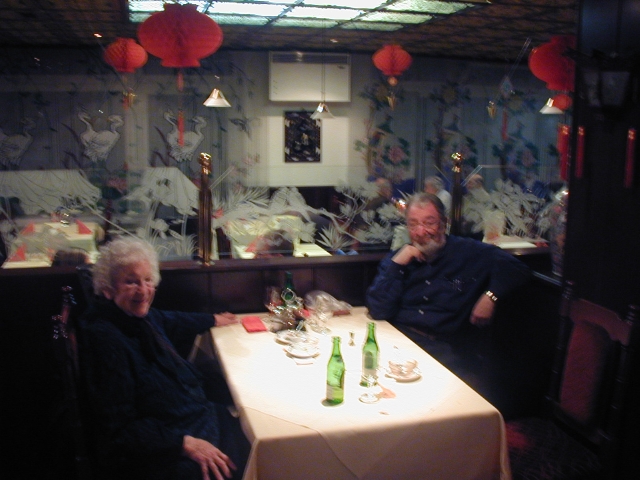 I will be presenting this material at an upcoming meeting of the New York Vocal Record Collector's Society. If you would like to be notified of the date/time/location, feel free to email me.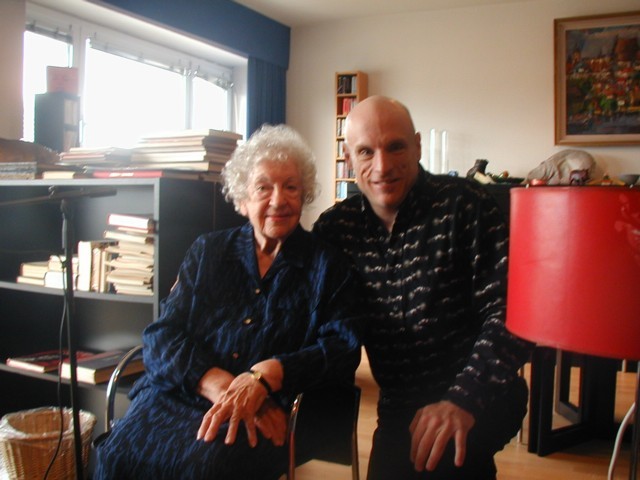 Der Rosenkavalier: Act III - Faninal/Marschallin
MP3: Sind halt aso, die jungen Leut'!
John Brownlee / Astrid Varnay
February 28, 1953
Fritz Reiner, conductor