Geraldine Parish Collup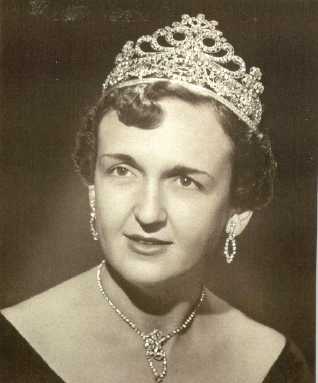 January 8, 1919 - November 24, 1999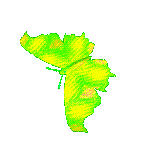 Your browser does not support the audio tag. (4:19)
César Franck

Donald Collup, soprano
Kalman Halasz, organ
?, cellist
George Bragg, conductor

Music from the wedding of
Howard and Karen Walsh
early January, 1969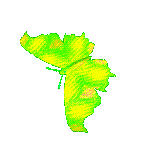 Geraldine Collup, our beloved Mother, passed away on November 24, 1999 at Hugeley Nursing Center in Burleson , Texas. She was 80 years old and lived the greater part of her life in Fort Worth. The recent years were spent battling osteoporosis and hip injuries; but William and I know that she would want us to remember, like her favorite color of yellow, the sunshine she provided to us and to the lives of so many people.

Geraldine Parish was born in McAllen, Texas, on January 8, 1919, daughter of Stevenson and Bernie Parish. Our mother also spoke always very lovingly of her step-Mother, Alma Lee. Her primary role in life was as an immaculate homemaker as any visitor to Lambeth Lane can attest. As one can see in the picture, she was queen over her domain, tireless and steadfast in her care for her two sons. Our house was always ready for relatives and friends to visit and was artfully decorated with many examples of her fine needlepoint in the form of pictures, pillows and furniture, something which gained local attention in the newspapers. And I mustn't forget the knick-knacks.

Jerry Collup, as she was known to her many friends, also was very much involved in local organizations, beginning with her long-time membership in the Daughters of the Nile of Rithmah Temple No. 93 and reign as its Queen from 1956 to 1957. Later, she was a co-founder of the Eastern Hills Elementary School Parent Teacher's Association. From 1965, she was very much involved with the Texas Boys Choir, first as the mother of a choirboy and later head of the Special Projects Department (created for her). While working for the Texas Boys Choir, she did an exhaustive search for former choirboys in addition to traveling as an assistant "choir mother" to Europe and the choir's then-summer home in Las Vegas, New Mexico.

Our Mother is survived by two sons, William Burts Collup III and wife Marilyn of Burleson, Donald Dale Collup of New York, New York, her brother McCarty Parish and wife La Nora of Round Rock, her niece Macky Sue Roebuck of Lewisville, four grandchildren, Rodney Chad Collup and wife Tiffany of Kaufman, Amber Rhea Byrd and husband Dustin of Kaufman, Curtis Martin Peterson of Fort Worth, Robert Glenn Peterson of Burleson and a great grandson, Christopher James (C.J.) Peterson of Fort Worth. This family and all her friends are deeply indebted to her son William for his steadfast and tireless care and energy that he gave in her final years.

She was preceded in death by her twin daughters, Marilynne Lou and Carilynne Sue, in 1942.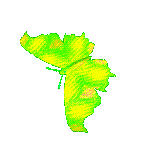 Nacht und Träume
(4:04)
Franz Schubert

Donald Collup, baritone
Gerard van Blerk, piano

from a recital for Netherlands Radio
October, 1984



Final Trio from Der Rosenkavalier
(5:13)
Richard Strauss

Astrid Varnay, soprano
Nadine Conner, soprano
Rise Stevens, mezzo-soprano

Metropolitan Opera Orchestra
Fritz Reiner, conductor

February 28, 1953


To listen to the sound clips above,
click on the icon below and download the free RealPlayer 7 Basic
|
v

Go back to the HomePage of Donald Collup